Recovery and reintegration centers
at the Kadia and Cham Mushko IDP camps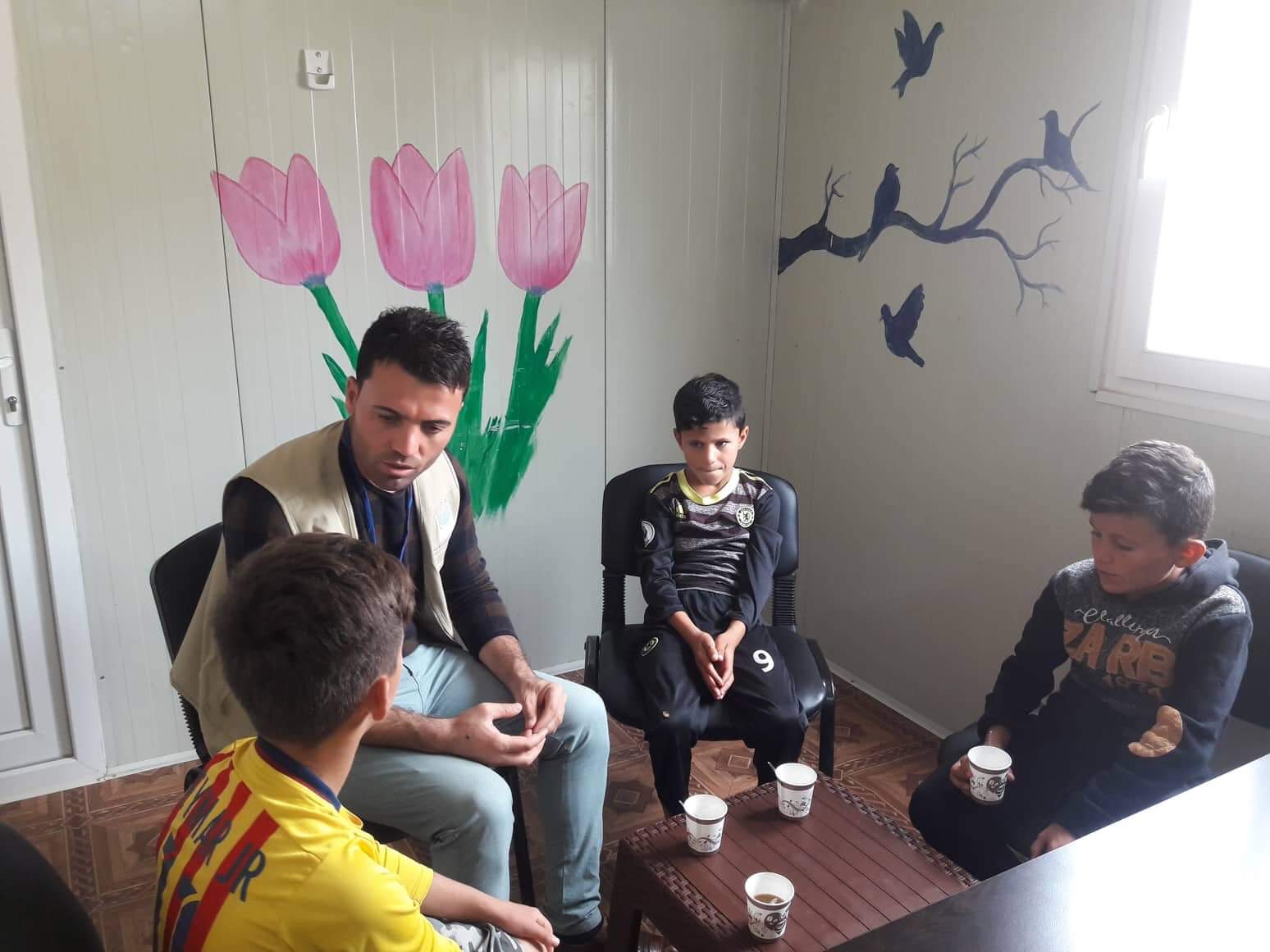 Action Yazidis has set up specialized centers for children and young adults recently liberated from isis training camps.
Interviews recorded by our Action Yazidis team have proved how these young victims were violently trained to become terrorists. This process has destroyed both their bodies and their minds.
This is a key element of genocide.
Our action yazidis centers help victims:
reconnect with their identity
Psychosocial aid is provided and takes several forms depending on the person. Simple drawing workshops are provided that help vicitms deal with their trauma, as well as private or collective discussion groups. The whole process is monitored by a psychologist.
Learn in order to help build themselves a better future.
English, Arabic and illiteracy workshops are provided, which help the young victims with their reinsertion into society.
Rediscover the joys of life
Sports, games, music, as well as festive gatherings, help the young victims create positive and peaceful social relationships.