Recovery and reintegration centers
at the Kadia and Cham Mushko IDP camps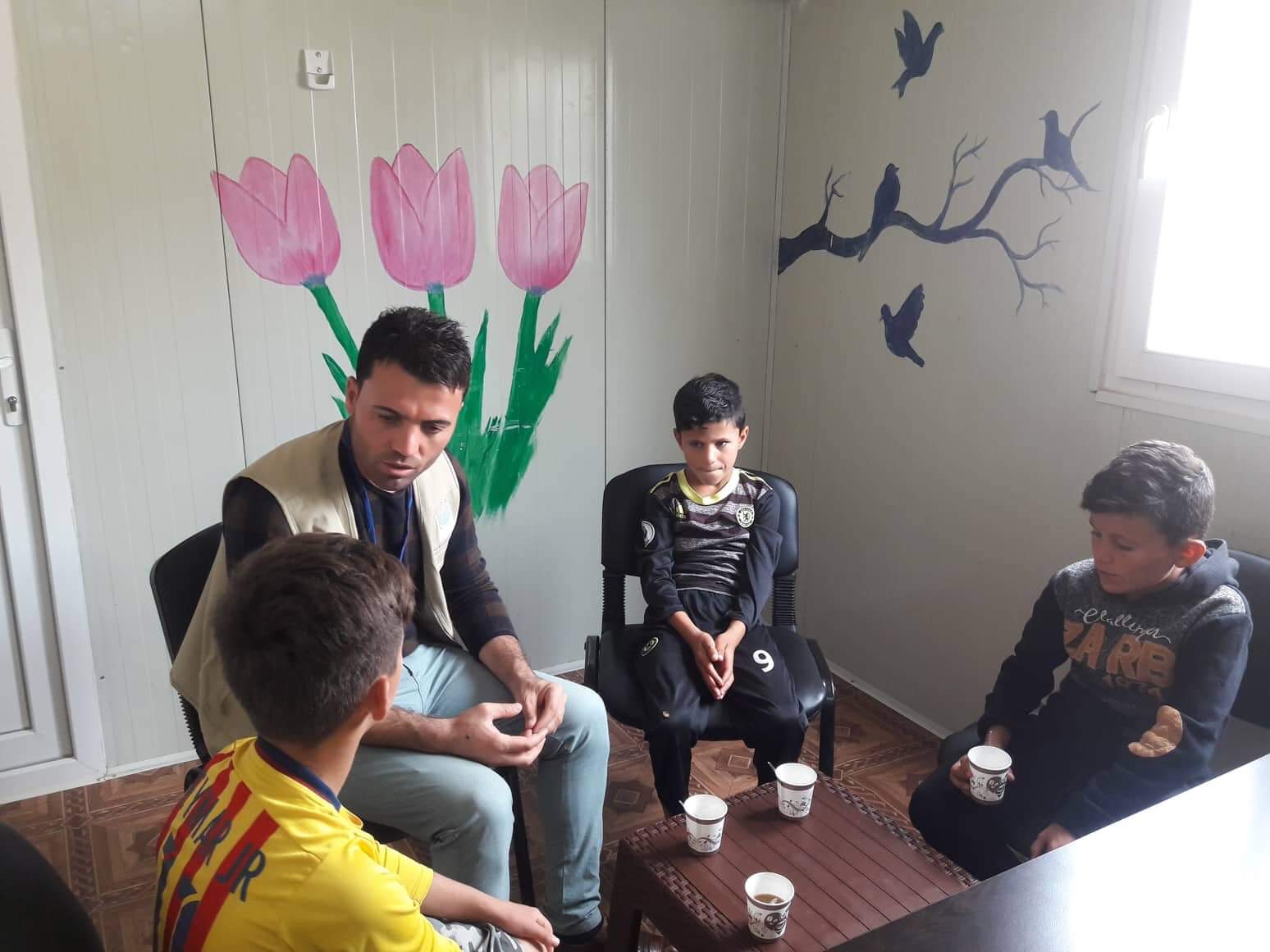 Yahad – In Unum has set up centers for children and young adults recently liberated from Isis training camps.
Interviews carried about by Yahad – In Unum's team have shown that they were violently trained to become Isis terrorists. This process has shattered both their bodies and their minds.
It is a key element of genocide.
Action Yazidis Centers help them:
RECONNECT with their identity
Psychological help takes several form depending on the need of each person and could go from drawing workshop to express and overcome the trauma to private or collective discussion. It will be implemented and monitored by a psychologist.
LEARN in order to build a better future for themselves
English and Arabic language workshops and Illiteracy workshops provide enormous help for the reinsertion in society of Yazidi children and young adults.
REGAIN the joy of living
Sports, games, music etc. but also festive gathering all aiming at helping the young adults peaceful and positive social relations.